Southeast Wisconsin's Premier Wedding Photographer
Hello, I'm Sandy, a Wedding Photographer serving the Greater Milwaukee Area, Southeastern Wisconsin and beyond. I'm so glad that you stopped by today, and I would love to be considered as you search for your own wedding photographer. I offer over 20 years of photography expertise, most of which was spent in studio management. I started my own business in 2012, specializing in Wedding and Newborn Photography. I love what I do, and I'm so happy that I can say that I've parlayed my passion into a rewarding career.
My clients have commended me on my attention to detail, calming demeanor and friendly personality. I take pride in developing relationships with my clients and take their satisfaction very seriously. Don't expect me to be serious all the time, though; you'll quite often find me cracking jokes or acting silly to break the ice with reluctant children and adults alike! You can expect to have a lot of fun during your photography session with me, so come prepared to let loose and be yourself!
I would like to thank you for paying Sandy Conway Photography a visit today and invite you to fill out the contact form if you would like to schedule a session. I look forward to hearing from you!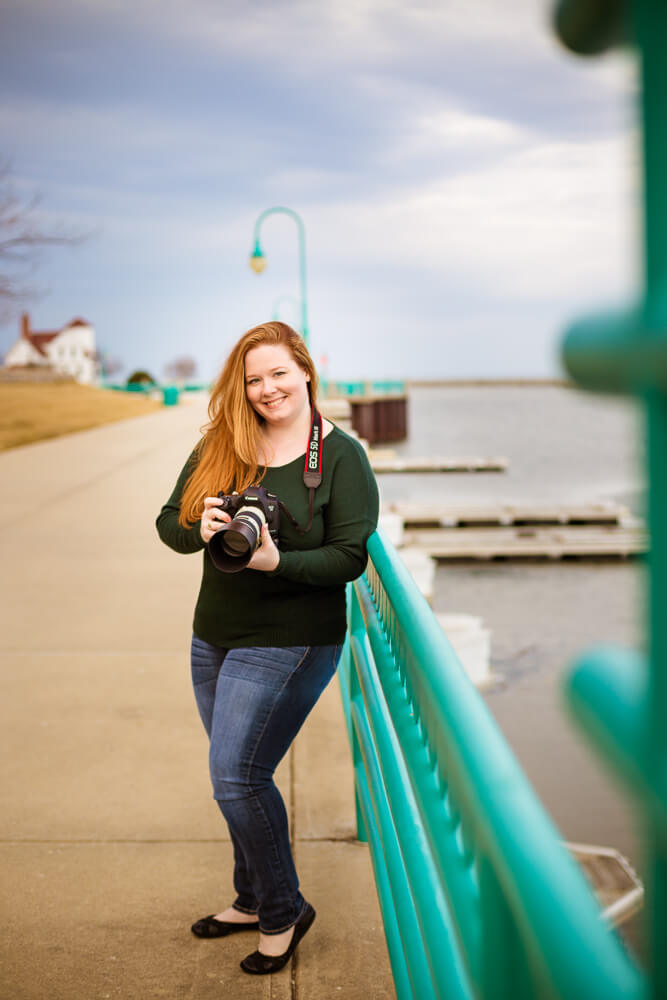 Wow, Sandy is an amazing photographer!!! She cares a lot about what she does and it is evident with her shots from August 5th… she is incredibly patient with the wedding party and puts a great deal of effort into making her pictures amazing and your experience with her wonderful. Look into Sandy when you go to book a photographer. When I look at the pictures I can't help but think of all the love she captured that day.
Just used Sandy for a wedding in Wisconsin. She did a wonderful job. She was very friendly and patient when dealing with our loud bridal party. Her pictures are amazing and she was able to capture such beautiful moments between my husband and I. I would recommend using her for any event you need pictures of.
Sandy did our wedding photos. She did an amazing job of not just taking the photos but of working with all of the requests of both families.

We just got our engagement pictures back, and we are SOOOOOOO over the moon! They are everything we were hoping for, and Sandy Conway Photography was absolutely fantastic! She was so much fun to work with and her attention to detail is phenomenal!! We cannot wait to see what she does with our Wedding!!!
Theresa Banaszkiewicz
I am not a fan of getting my picture taken—but it's kinda standard to have photos taken when you get married! I happened upon Sandy's web page when looking for a local photographer to take our wedding photos. Sandy responded to my initial email in a very timely manner. I think I was even rude enough to tell her I wasn't a fan of getting my picture taken…but even with that knowledge she was a rockstar! Sandy arrived on time and was very professional and accommodating of our needs and requests. I nearly cried when I saw the end result… pictures I could actually look at without cringing! They all turned out awesome. We are so happy with Sandy Conway Photography and I am sure we will use her again for future picture needs!
Sandy is AMAZING! Our engagement and wedding photos turned out absolutely perfect! She went above and beyond! She was so fun to work with. She was so thoughtful with everything we wanted and also threw out some great suggestions! We are so lucky to have worked with her, and will be definitely be using her services in the future! We will definitely recommend to all friends and family!

Sandy took our wedding pictures this June in Lake Geneva. She was very flexible and easy to work with. It was a terribly hot day and she was such a trooper. Our pictures turned out amazing! We had our dog along for some of the pictures and she was happy to have him tag along. I would highly recommend her!
Brittany Dupuis
Sandy Conway Photography
Located inside of 7 Bridges Studio
1300 Milwaukee Ave.,
South Milwaukee, WI 53172